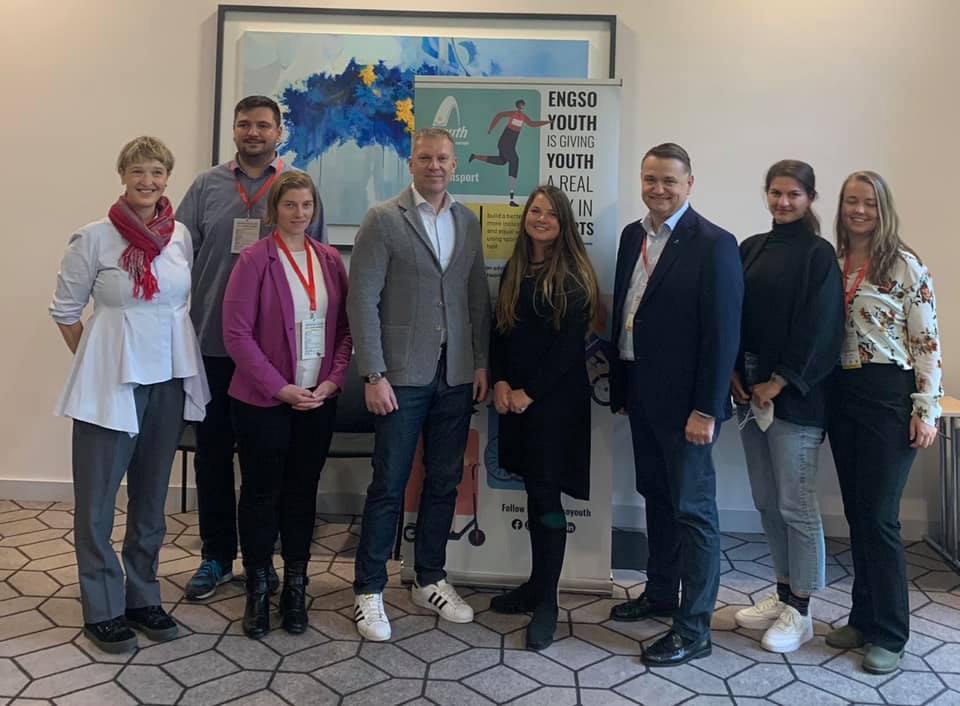 02 Nov

ENGSO Youth at the European Sport Platform 2021
ENGSO Youth paves a way for the European sports youth to be represented and heard within the European sport for all sector.
Our task at this year's European Sport Platform 2021 and the CHAMP conference was to raise the awareness about the important role youth has in addressing the global issues, such as sustainability, innovation, equality and more.
On Saturday, the European Sport Platform included a session, entitled "Sustainability in and through Sport – Air Quality (air quality issues that impact global sport)" which was moderated by our former committee member Lovisa Broms (who on day one of the event also led the Erasmus+ CHAMP conference which tackled the importance of innovation and modernisation).